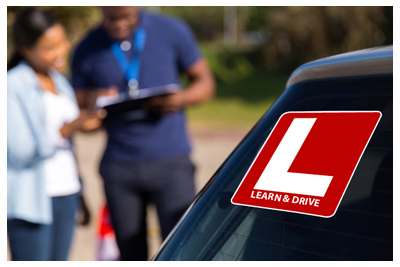 Learn and Drive Academy was established in 2003. Our instructors are certified ICBC trained instructor. Over the years we have learned the best ways to teach students of all ages. We provide individual private lessons to students throughout the Vancouver Lower Mainland.
We Care About Our Students
At Learn and drive, we are passionate about safe driving. We make each lesson interesting and answer your questions. Our lessons are student-centered. We know that each student is different and we gear each lesson to each student's ability.
Customized Lessons
At Learn and Drive, we customize our program to your driving needs and level. We teach students something new in each lesson and we make sure you improve with each lesson. Our practical approach uses your time effectively to learn and practice the skills necessary to be a good driver.
Our goal is for you to able to make the necessary driving decisions that keep you safe – navigation in busy traffic, collision manoeuvres and quick responses. We want you to be a confident drive and safe driver.
Convenient Schedule and Pick-up/Drop off Service
We also schedule classes to meet your schedule. We even pick up and drop off at your own home or school.
Qualified Instructors
Our instructors are certified ICBC trained instructors. We have been teaching driving skills for years and know what skills need to be taught for both passing your test and continued, safe confident driving afterwards.
Safety Comes First
Students feel comfortable with our hands on instruction and become confident safe drivers. Our step by step process of safety assures students are comfortable and prepared for each new driving lesson.
Parents Welcome
Parents are invited to attend any or all the in-car lessons, to see how we do it. This is very useful and helpful for you when you are practicing driving with your child.
Why Learning From a Qualified Instructor is Best
We want parents to be involved in helping their child practice driving. However, a qualified driving instructor knows well the latest rules and regulations and all the steps that need to be taught. Other drivers have often been driving for so long that driving has become an instinct. Some driving habits may not be what you want to pass on to your child.
Learning to drive without a qualified instructor is both risky and time consuming, here's why…
• You risk being taught the bad habits of the person trying to teach you
• You risk being taught under tense and stressful moments, making it hard to learn the message that was supposed to be geared for you
• You risk not being taught using the best methods
• You risk missing some very crucial lessons on how to drive
• You may find you are wasting a lot of time driving but not advancing like you should
Contact us to learn more about our lessons and book a trial lesson.